Breeders of

Hungarian Warmbloods and Wonderful Dogs

Our love of horses and years of experience in breeding quality riding partners makes purchasing a life time partner easy. We take pride in matching the right horse to the right owner. With COOL RIVER RANCH you will purchase a healthy people friendly mount. We have horses from babes to ready to show and at reasonable prices. Our Hungarian Warmbloods excel in Dressage, Hunter, Jumper and Eventing. We take great pride in the breeding of beautiful athletes that are easy to train. Raised on 60 acres of green fields they run and play developing remarkable balance and great social skills. Training is taken to a new height with gentle handling and aids that make it easy for the horse to understand. You get a riding horse that wants to please and try their heart out.


HS KING'S DREAM


Hungarian Warmblood stallion
Wishes&Dreams, Weltmeyer, and Taltos Bloodlines!!

COOL RIVER JUDGEMENT
(Sportlo Hungarian Stallion)

His foals are exceptional!! Pretty movement, nice conformation and Great temperaments. Easy to train with Lots of Jumping talent !!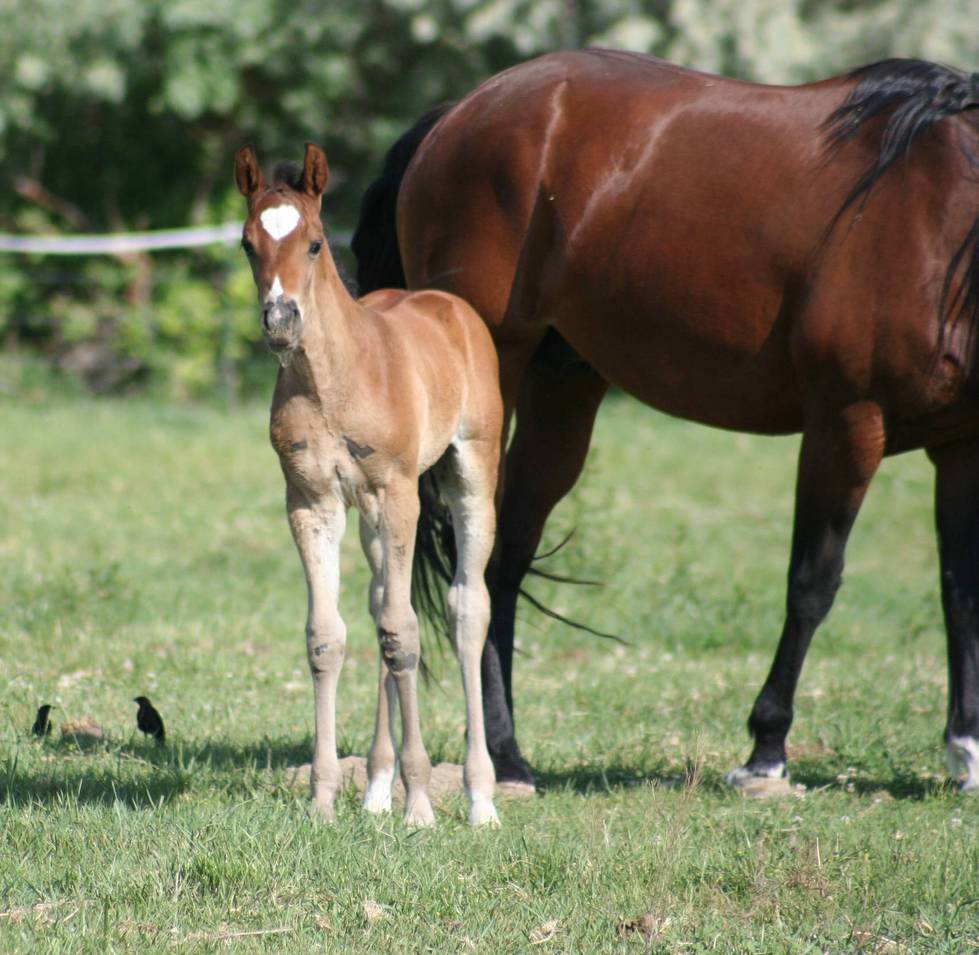 Hungarian Warmblood is a cross of the Kisber Hungarian sport horse and the European Warmblood. The Kisber Hungarian is one of the oldest of the European breeds with a rich heritage of service to mankind and they are often referred to as "THE HEAVENLY HORSES" for their tremendous willingness and heart. Know for their endurance, self preservation and speed. Hungry stud breeding farm produced the envy of the European horses. Rescued by General Patton during the war and brought to the USA, only the very top breeding stock was saved, the Hungarian horses today are all descents of those original horses.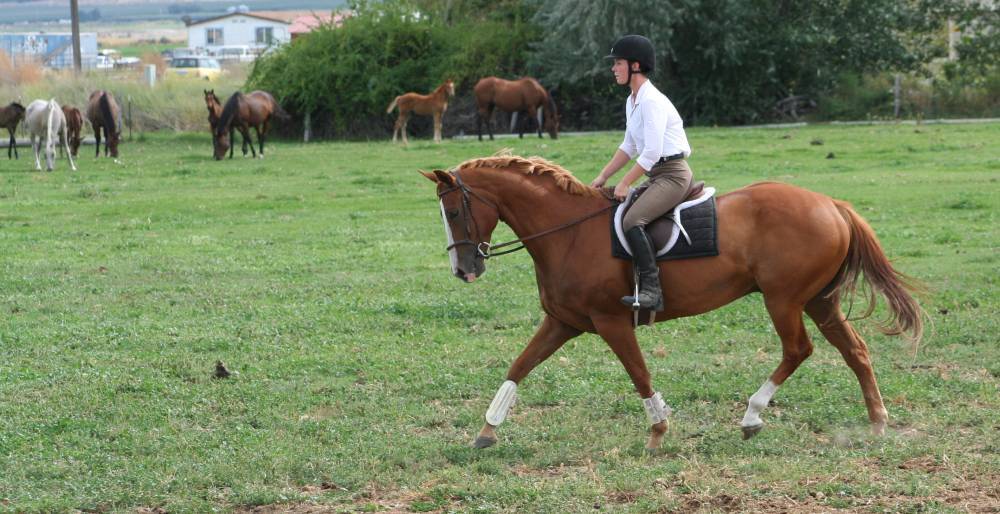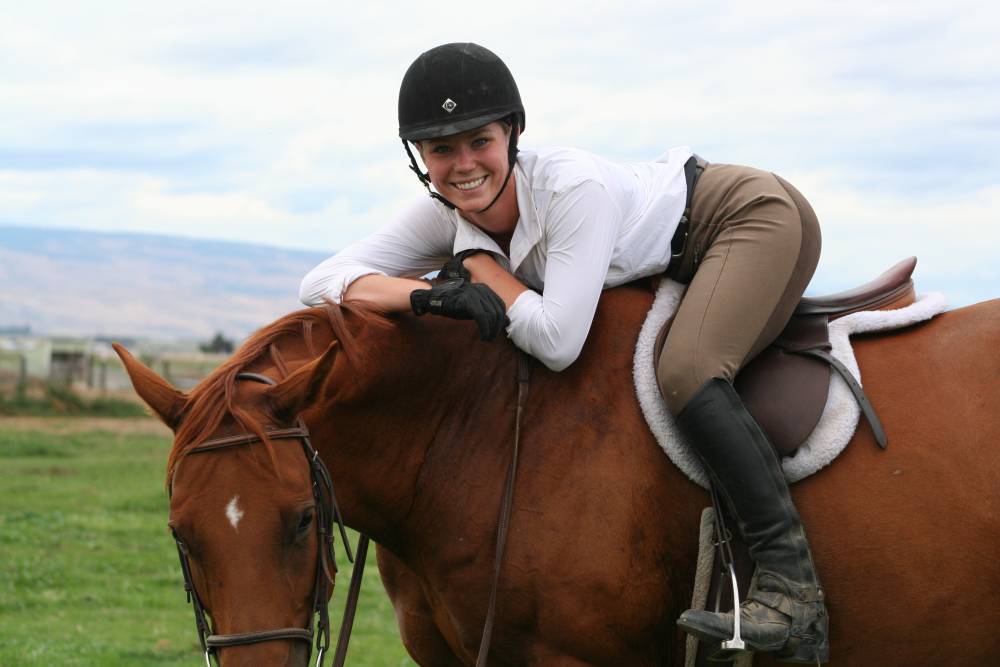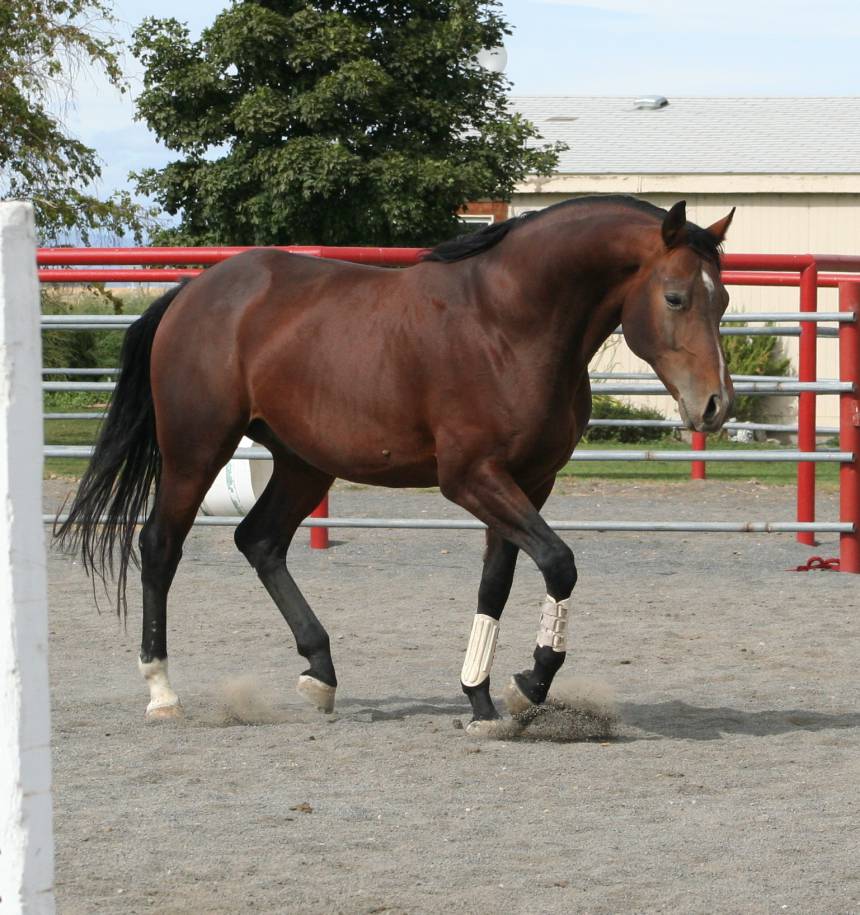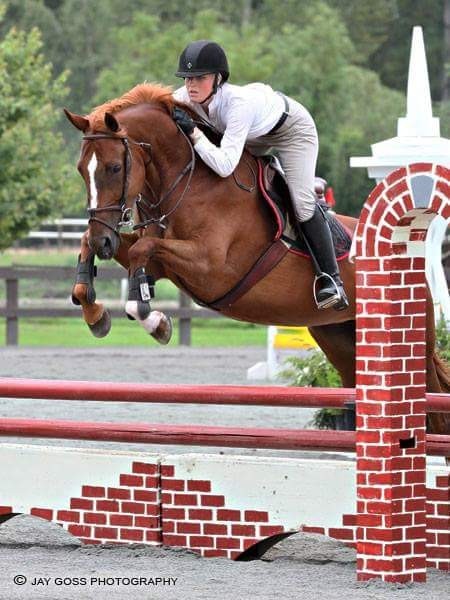 Hungarian Warmblood Horses
LOVING BORDER COLLIE and AUSTRALIAN SHEPHERD
and Their Designer Doodle Puppies
My Girls are all Working Ranch Dogs!! They are my fabulous Ranch hands!! Each one is trained a special job helping me to train and control the horses. My work here on the ranch would be impossible with out these intelligent dogs at my side. Only the good temperaments will outshine their intelligence. My dogs are my children and their puppies are all raised in the home. They are well cared for and people oriented with lots of loving handling and make the best family pets. Training is easy and fun with these youngsters, train them to do most anything your heart desires. Mixing the Border Collie and Australian Shepherd to the Poodle is mixing the top rated intelligent dogs is the world together. The Doodles shed very little if any. The light shedding lowers the amount of dander produced which makes them the perfect pet for the whole family to enjoy.